Art moves us. It allows us to celebrate every layer of ourselves. Being more aware of fellow Filipino queer artists has not only pushed me to love myself for who I am but has pushed me to think deeper about compassion and the ways my story can help drive necessary change.
We are all walking tapestries of interwoven experiences and identities. It's important to acknowledge this so we don't scrub ourselves down to suit others' expectations.
Content warning: there are brief mentions of homophobia ahead.
In high school, I realized I was bisexual, and I wasn't sure how that could fit in with the rest of who I was.
I repressed my sexuality, thinking that my Filipino heritage was too steeped in homophobia for my loved ones to accept me.
But, I was wrong. What I thought was an inherent Asian value was the result of colonialism. The Philippines had a history that valued queerness long before Spain's colonization of the archipelago.
So, how do we resist and overwrite the narrative that Asians are a monolith? How do we show up for each other and celebrate the nuances of our identities?
It starts with being open to the vastness of our stories. Ultimately, this includes queer stories and art. No one queer person is the same, much less a queer Filipino or Filipinx person. 
Art doesn't just move us emotionally. It can push for self-discovery and self-acceptance. Here are 3 artists that did that for me.
Rydel Cerezo explores the intersections of a Filipino, queer, and Catholic identity. In his photo essay "Am I a Sea", he captures church spaces and explores the multigenerational hold of Catholicism in the Philippines. 
Notably, Cerezo shares that he is still exploring his spirituality. Based in Vancouver, where he grew up, he sees himself as "a product of all these histories."
Cerezo's work hits home for me. I am always wrestling with these sides of myself. For years, I compartmentalized my identity: I could only be Christian on Sundays, Filipina around my childhood friends, and Loud on the Internet.
Nobody wrote these rules for me but myself. Yet, for a time, these rules dictated how I moved through the world.
It made a difference to recognize the multiplicity of our identities and stories, that we are never just one thing at a time and that it's completely okay and human to be multifaceted. It's okay to not have the answers.
For me, Rydel Cerezo is a reminder that I'm not alone in walking in-between the lines.
Follow his Instagram @rydelc to view more of his photography and musings from behind the camera. 
Based in the Philippines, Sai is an animator & storybook illustrator whose bright and joyful art is centered on sapphic relationships. I first came across her work on Twitter the summer I came out. 
She often shares her sapphic takes on famous works of art and Filipino traditions. In "Ang Halik," Sai interprets Klimt's iconic "The Kiss" with two women in an intimate embrace. 
For years, Sai mostly saw elements of Filipino culture, like harana, courtship, Filipiniana and barongs, in heteronormative situations. She really wanted to see a version that could resonate with fellow Filipina sapphics like herself. 
Enter "Ligaya," which features women taking part in the Filipino courtship tradition of harana. Originally, this involved a man serenading a Filipina from below her bedroom window, often accompanied by friends or professional haranistas. 
To Sai's point, I also did not see queerness in Filipino contexts. When I did find queer women in media, they were (and still are) often hypersexualized which definitely harmed me as a teen who was unsure of my sexuality. 
What I admire about Sai is that she normalizes sapphic women and relationships in Filipino settings where they are traditionally excluded while portraying them as they are: complex and joyful. 
You can support her work for the price of a coffee through Ko-fi. Prints of "Ang Halik", "Ligaya", and her other work are available on INPRNT. My personal favourite is "dito ka na lang habang buhay" for its serenity and tenderness. 
My best friend recommended Kimmortal's song "I'm Blue" to me one day when I was building a playlist inspired by my friend break-ups. I remember breaking down in tears at: "You are not a burden baby. You are on purpose, baby."
Like Rydel Cerezo, Kimmortal grew up in British Columbia and was raised by immigrant Filipino parents. Their visual artwork has been featured in Tegan and Sara's music videos. In 2019, their album "X Marks the Swirl" was named in CBC's top 19 albums of 2019. 
Multitalented, their work explores healing and social issues. To them, "decolonizing the music industry is actually learning what it is to be in community."
This means artists and producers of marginalized communities can foster genuine connection and investment in each other's work. For instance, Kimmortal works with Coax Records, where 100% of the label's profits go to the artist.
At the end of their song "Ice Palaces," Kimmortal names themselves as "an uninvited guest from an archipelago, the hyphen in the middle and channel to their home" who will "always break the binary."
They often call back to and acknowledge their ancestors and roots. Growing up, Kimmortal felt a dissonance with the Philippines. Ultimately, their involvement with Filipino activism and queer POC communities has helped them deconstruct internalized colonialism.
More than anything, they want to drive connection. 
I feel a kinship to Kimmortal's approach to life and art. Their music helps me find joy and power in my own intersections in an authentic, community-minded way.
Their latest music video "wyd" is ethereal, eclectic, and is as vibrant as them. 
These are just a few of the queer Filipinx artists who have played a part in my journey of self-compassion as a queer Filipina. They are unique but unified in that their work reflects their stories: they are not afraid to use art to honor their heritage, their joy, and their queerness. 
I hope that in sharing a little about them and me, we can continue to find ways to support the work of queer Filpinx artists whose voices have always been here, ready to be celebrated.
Are you vibing with these Filipina/x/o artists?
Subscribe to our weekly newsletter for more stories about celebrating the expanse of our Filipino heritage: from fashion to beauty and wellness to culture.
---
Mikaela Lucido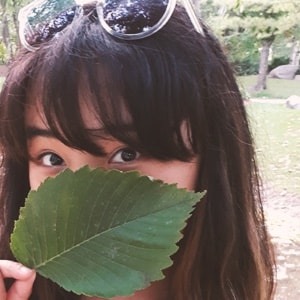 Mikaela Lucido was born in Manila, Philippines and lives in Mississauga. She studied Creative Writing & Publishing at Sheridan College. Her work has been featured in Savant-Garde Literary Magazine, post ghost press, Gothic Tales of Haunted Futures, and Augur Magazine. She is a first reader for Savant-Garde Literary Magazine. Find her on Twitter (@LucidoMikaela) where she is often live-tweeting about Taylor Swift, superheroes, or mental health.
---