In the Philippines, brass is a canvas of the peoples' collective stories of everyday life, innovation, and interaction with other cultures. A clear example of this is seen in Indigenous Filipino jewelry, such as the intricate works of Tboli brass casters.
Brass jewelry is at once: beautiful and gold-like, malleable but durable, yet also affordable for the many who simply want to adorn themselves in beautiful things.
Early Filipinos as far back as 2000 B.C. sought brass for these reasons.
Historians note brass needles found in Musang Cave, in what is now known as Cagayan Valley in the northeast, as the earliest sign of metal use in the Philippines.
Through commercial links with Malay traders before the 17th century, local brass eventually merged with the wider use of tumbaga—alloys of copper with tin, bronze, zinc, or brass.
The traditional use of brass endures to this day, particularly on the island of Mindanao. Indigenous peoples such as the Tboli and the Maranao continue to cast brass into intricate accessories for special occasions.
In this article, find out what makes Philippine brass distinct from other metals used in jewelry and the people today who aim to preserve brass-casting traditions through a community-led enterprise.
Besides Indigenous Filipino jewelry, brass is a key feature in Islamic culture, tradition, and fashion in the Philippines
A gadur, a silver-inlaid brass wedding vessel from the Maranao people, dated in the early 20th century. (Photo courtesy of Michael Backman Ltd)
To learn about Filipino brass jewelry, one must start with its Islamic roots in the country. It begins with archipelagic trade relations with neighboring Borneo. Merchants imported fine brass from China and traded it with Islamized communities in Palawan and Mindanao. 
From these cross-island economic interactions, a wide variety of brass items and design motifs began to emerge in Islamic Filipino culture.
A Lumad kulintang ensemble. (Photo courtesy of Wikimedia Commons)
Precious vessels such as the gadur were presented as gifts to wealthy Muslim Maranao families for decorating their homes. Moreover, the sarimanok, a legendary mythical bird representing good fortune, was inscribed on trays or rendered as free-standing brass ornaments.
The kulintang is another prominent form of brassware, a musical instrument with eight gongs that bear animal- and plant-inspired carvings called okir.
A Badjao traditional dancer donning long Janggay brass nails. (Photo courtesy of Azman Jumat)
The traditional fashions of Islamized communities showcased the same sense of opulence. Intricate designs and craftsmanship are evident in the Janggay brass nails donned by Samal, Badjao, and Tausug dancers; Batawi buttons on jackets worn by the Yakan during weddings; and so on.
A Yakan woman and child wearing black jackets sewn with Batawi buttons. (Photo courtesy of
Rappler
)
The Craft Of Tboli Brass-Casting: An Indigenous Filipino Jewelry Tradition That Lives on Today
Near the southern coast of Mindanao, an important brass-crafting tradition thrives. Here lives the Tboli, a group of Indigenous peoples who've resided in Lake Sebu, South Cotabato, for centuries.
Kem tau temwel, or simply temwel, is the time-honored craft of Tboli brass-casting. Tboli brass casters, called tau temwel, can create a wide array of objects: small jars and storage vessels, gongs and ornaments, as well as belts and jewelry.
Tboli women of the Lake Sebu community dressed finely in their traditional garments.
Artisans start to learn the techniques of temwel as children by helping out their parents and grandparents.
One such tau temwel is Joel Blunto. Joel grew up in Lake Sebu observing his mother as she would transform wax into all kinds of figures in preparation to make brass jewelry. In fact, she would allow Joel to express his own creativity, playing with the clay that was used for molding. 
Joel would also help his father melt the metal scraps that would be turned into brass accessories, oftentimes late into the night to fulfill customers' orders.
The foundry of Sesotunawa where a community of Tboli artisans in Lake Sebu, South Cotabato, gather to make their traditional handicrafts.
From 6 years old onwards, Joel gradually mastered the craft from his parents and become a tau temwel. Now, he's the proud co-founder of Sesotunawa, a Lake Sebu-based community enterprise sharing the beauty of Tboli brass-casting, beading, woodworking, and weaving across the Philippine Islands and beyond.
Scenes From The
Gono Temwel
(Foundry): How Tboli Artisans Create Brass Jewelry
But, how exactly is the brass-casting process done? It is a meticulous community affair, flexing peoples' creativity, resourcefulness, and precision to craft the perfect brass jewelry piece. 
Materials have to be gathered from all over town: broken gongs, scrap metal, and others such as rice husk and beeswax.
Rolling and modeling wax is called lenulid and metik in Tboli.
Once every material has been collected, the tau temwel starts to cook the wax. After the wax is cooled down, it is rolled and shaped into the desired design—maybe an arrow that wraps around your wrist, a bangle inspired by the gentle waters of Lake Sebu, or a pair of earrings inspired by the sun.
The process continues with the artisan taking the hardened wax model and enclosing it in a mixture of clay, rice husk, and ash.
The wax models are encased in a mixture of clay, rice husk, and ash.
Once the clay mold is ready and the brass is melted, it's time to pour.
The molten brass is so hot it melts and replaces the wax inside the clay mold, taking on the intended shape and design. Then, everything is cooled down.
Finally, the artisans crack the clay open, revealing an almost-finished product to be cleaned and polished—a difficult process that not just one person can do. The finishing touches are made by entire families or communities to ensure that every piece of jewelry, vessel, or ornament is of excellent quality.
This is Sesotunawa. It's a combination of two Tboli words, sesotu meaning "to make one" and nawa meaning "spirit". It brings the community together for temwel and it brings them together as a local small enterprise.
The final step of the temwel process is cleaning and polishing their brass works of art.
The brand Sesotunawa not only forwards Tboli culture and heritage, but it also celebrates a "spiritual connection to nature" from its design to its creation. The materials they use are sourced locally and sustainably. For instance, the tau temwel upcycle brass found through nearby suppliers and junk shops to transform into something new and beautiful.
Through and through, Sesotunawa is a Tboli-founded, -owned, and -led enterprise by the tau temwel and artisans of the Lake Sebu community. They continuously work together to keep their traditions, values, and crafts alive.
Today, Sesotunawa numbers around 9 tau temwel (brass casters) and 2 beaders, who create a range of pieces including bracelets, earrings, rings, and even homeware.
This spirit of working together brings sustainable livelihood to the community while also inspiring future generations to rekindle their love for their own art, culture, and identity.
What To Know Before Buying Brass & Indigenous Filipino Jewelry
Whether you're shopping for gold or brass, it's always important to know: the quality and care put into making your jewelry, how to clean and maintain your pieces, and potentially any skin reactions.
The beauty of brass is its resemblance to gold at a much more accessible price point. However, that means it comes with a few considerations.
First, before you buy a piece of brass jewelry, let's say from Sesotunawa, it's important to know if you've got any sensitivities to certain metals. You'll need to check if your skin reacts to copper or zinc because brass is a mixture of the two metals.
If your skin turns green upon wearing any brass, it does not indicate an allergy, but is a common reaction from oxidation. The copper in your brass jewelry reacts to the acids or cosmetics on your skin, leaving a harmless green stain on the area of contact.
Still, this will vary from person to person and if your skin does turn itchy or red, this may indicate an adverse allergic reaction that could require medical attention.
When it comes to caring for the brass jewelry that you've bought, do note that tarnishing or dulling will naturally occur with wear over time. Although, it's easy to make your pieces look good as new with regular cleaning; use soap and warm water or vinegar and baking soda.
Lastly, when buying brass jewelry, especially made by Indigenous artisans, it's important to know: where the materials were sourced, whether you're truly contributing to the community you're buying these pieces from, and if their culture is authentically being shared rather than appropriated.
Now you know, all your questions point to Sesotunawa.
Want a beautiful brass-casted accessory that celebrates Indigenous Filipino artistry and supports Tboli artisans?
Shop Sesotunawa earrings, bangles, rings, and other pieces at Cambio & Co. now.
Modern Tboli Jewelry by Sesotunawa: (clockwise) 1, Bluko Wire Brass Ring; 2, Silang K'daw Sunray Brass Earrings; 3, Hanak Arrow Brass Ring; 4, K'lung Kalayaan Filipino Flag Bracelet
---
Lawrence Garcia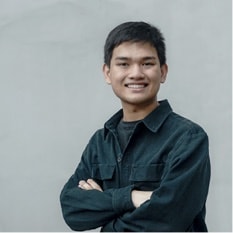 Lawrence is a writer and digital creative from Manila, who's passionate about advertising, books, and fashion history. While working on getting certified as a digital marketer, he's usually binge-watching Heartland and RuPaul's Drag Race on Netflix. You can get in touch with him via email at rencegarcia95@gmail.com
---