When I was in high school, my childhood friend said, "We're all going to turn into our titas." This was terrifying. Sometimes it felt like all a Filipino tita (auntie) could do was gossip, ask probing questions about our personal lives, and shame us for our bodies. 
In pop culture today, the image of a tita in our heads is the Marites, the neighborhood gossip also known as the Filipino equivalent of a Karen. Between the assumptions about our bodies, careers, and whether or not we have a boyfriend, I realize that my friends and I coped by expecting negative interactions with many of our titas.
But now, my godson calls me "Ninang" and younger children in my community have shifted from calling me "Ate" to "Tita". This change has forced me to think about what kind of tita or ninang I will be.
As I've grown more intentional about exploring my roots, I've also seen more about matriarchal structures in Filipino culture. In my own upbringing, it was often my mom or lolas who had the final say on everything from going out with friends to my outfit for the day. 
In wanting to be a good tita, two of my own came to mind.
Looking back, my dad's sisters, Tita Gigi and Tita Cel, were major influences in my journey with self-confidence and Filipina beauty.
Lesson #1: With a little tender (self)love and (self)care, the kind we truly need, our Filipino beauty will shine through.
I've often spoken and written about how I've been compared to my Lola Adela  for taking great care in how I look. I've also been compared to my Tita Gigi, who was one of my few mentors when it came to Filipina beauty and skincare.
My dad's youngest sister, Tita Gigi, was the first person to point out what hair type I had: kulot (curly). As a preteen, I was confused as to why my once easy-to-comb hair was now poofy.
Nothing that worked for my mom's sleek straight hair worked for me.
I went to middle school when emo and scene became The Look. Not only did most of the Asians in my classes have naturally straight hair, but it felt mandatory to spend the mornings with a flat iron. (Which is exactly what I did, for two hours since my hair was so thick.)
But one afternoon, Tita Gigi assured me that she had the same hair type and showed me the powers of detangling spray, mousse, and argan oil. She never seemed to straighten her hair either. My tita wore and styled her waves proudly.
Similarly, Tita Gigi also taught me about different skin types. She would take me out for shopping trips with my younger cousin. While I would avoid straying from the one or two products I knew worked for me, my tita wasn't afraid to try new things.
On the other hand, she carried this sure confidence about which lip colors worked best for her or which bags were more up her alley. Her openness meant she could figure out what worked best for her.
I've since adopted that attitude. When I do start to feel a familiar shame about my hair or skin, I think of the unapologetic way Tita Gigi would weave through1 shop aisles and her life.
Lesson #2: Filipino beauty is worth pampering and caring for, even if it's an investment.

Spotted: my sustainable makeup brushes and a set-up my dad always says reminds him of Tita Gigi.
Tita Gigi was also the first person to give me makeup brushes. I don't remember the brand, but the brushes she gave me one Christmas were sustainable and ethically made. This was my introduction to the concept that truly high-quality products come from ethical means of production.
 Growing up, I avoided asking my mother for beauty or self-care tips because I felt ashamed to look so different from her. I assumed it was more important to access cheap and convenient items just to get the job done but Tita Gigi often shared her philosophy with me and my cousin:
 "When we invest in these items—lipstick, foundation, etc.—they last longer and often feel and look better."
 I remember coming home from one of these shopping trips, parroting my Tita's advice to my mother, who could only smile and tell me that was exactly the kind of wisdom she wanted to pass onto me.
Lesson #3: But not everything needs to be a splurge. We're Filipino beauty and brains; practical and pretty.
This jacket has been with me for almost seven years. I bought it at a thrift store near my tita's house. We spent one Friday evening there and I was delighted to find it and have worn it so often that my friend, an illustrator, painted a portrait of me wearing it one Christmas.
At the risk of sounding like a hipster, years before thrifting became a popular past-time, Tita Gigi would take me and my cousin to the local thrift store. I admit, I don't think it was the eco-conscious aspect of thrifting that motivated us since we were mostly there to find as many clothes as we could for cheaper prices. However, it was this openness to "pinching pennies" that shaped my love for thrifting today.
There was a shift when I graduated high school. Thrifting was no longer seen as tacky by upper middle class peers. But before it was cool, it was a simple way to bond and how my tita, mom, cousins, and I could find practical ways to express ourselves. 
We'd sift through so much before finding the perfect fall jacket or dress for an upcoming occasion, but honestly, that triumph of finding something affordable and in good condition can endure for a long time.
To this day, my tita, cousin, and I will trade thrifting wins when we can. My closet is mostly thrifted pieces that have lasted years. 
Lesson #4: Beyond Filipino beauty, it's kindness and generosity that makes a lasting impression.
My Tita Cel and I share a love of art. She knew this and took me to galleries and even arranged a paint date with me when I was in the Philippines.
A few years ago, I visited the Philippines for the first time since my family immigrated to Canada. It was my first time being overseas without my parents or brother, as I came mostly to make sure my lola had a flight companion. I stayed with my Tita Cel.
Sometimes it felt like I didn't belong because I had been away for so long. I could understand Tagalog but I couldn't speak it. Tita Cel never made me feel like an outsider. She got me my first duster, she always made sure I was hydrated, and she invested in my life. We would trade stories with each other until it was late.
When I was growing up, we would send handwritten letters to each other. One year after we'd left the Philippines, she sent me a collection of Filipino children's books that I still have on my shelves.
Our correspondence, while not regular, showed me that she cared about who I was beyond the regular "Do you have a boyfriend?" questions.
As I began to be more open about my struggles with depression and anxiety, both Tita Cel and Tita Gigi set time aside to let me open up to them individually.
My titas taught me to invest in all the best ways you can, inspiring me to express my love for my godson, his brother, and goddaughter through thoughtful gifts and letters.
While they might not have had the same understanding of mental health, I never felt judged and knew they were there to listen.
I don't have nieces or nephews just yet but I do have a very adorable godson. For his first birthday, I put together a Winnie the Pooh sweater. He and his brother live in another province, but I try my best to send mail and gifts when I can. Hopefully, as they grow older, I can be a tita they can freely open up to. 
Lesson #5: My titas constantly show me the beauty and power of Filipina leadership. 
While I am still learning not to shrink into myself, it is hard to imagine Tita Cel anxious about interacting with strangers. While I was in the Philippines, she would kindly and firmly advocate for my needs wherever we traveled. She commanded grace and warmth.
Meanwhile, my Tita Gigi often leads and coordinates choir practice at church. When I was growing up, I was intimidated and saw her focus as rigid. Now, I appreciate the way she has tapped into her inherent power. She is vibrant and pushes you to be better. 
Many of us grew up with tita stereotypes and experiences that may sting. But this isn't about them.
Looking at photos of my titas from when they were around my age, I feel a sense of pride and hope where I may have once felt pressure.
The titas I want to remember are those who squash the Marites archetype. The ones who are open to new ideas and experiences. When I speak with my Tita Cel and Tita Gigi, I feel free to talk about the toxicity of some of our beauty standards. I feel free to have an honest conversation about colonialism and oppression.
In both my titas, I see Filipina matriarchs who lead with kindness and fierce boundaries. From what I have seen over the years, they own themselves at work, home, and everywhere they find themselves.
A painting my cousin brought back that was a gift from my Tita Cel to my dad. It hangs in my room every autumn.
I am fortunate that my titas understand that as much as I learn from them, they can learn from me, too. Reciprocity knows no bounds or age.
Ultimately, we should recognize that the learning or unlearning does not stop simply because you graduate from "Ate" to "Tita." We can call in our loved ones, but it'll always be challenging when they believe themselves set in their ways. 
So as more of my friends start their own families, I constantly ask myself this question: What kind of tita will I be?
Not everyone may have grown up with a Tita Cel and Tita Gigi. But if that's the case, may we have the strength to heal from our intergenerational trauma and become the titas we needed.
Personally, I want to strive for more self-acceptance, self-compassion, self-care, and the unflinching ability to exist and grow with my community. I don't want my godson or his peers to feel afraid to approach me. I want to be a tita who laughs freely, embraces her Brownness, and gives back. 
Are you trying to be the best
Tita
and Filipina/x you can be?
So are we! Join our Email Barkada for more Filipino stories on beauty, identity, and self-love, plus the occasional offer on Filipino jewelry for you and your loved ones.
---
Mikaela Lucido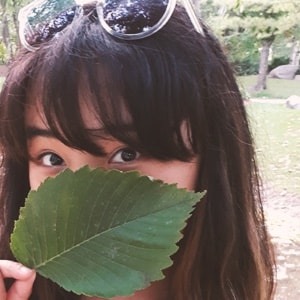 Mikaela Lucido was born in Manila, Philippines and lives in Mississauga. She studied Creative Writing & Publishing at Sheridan College. Her work has been featured in Savant-Garde Literary Magazine, post ghost press, Gothic Tales of Haunted Futures, and Augur Magazine. She is a first reader for Savant-Garde Literary Magazine. Find her on Twitter (@LucidoMikaela) where she is often live-tweeting about Taylor Swift, superheroes, or mental health.
---
1 comment
---
---