This year, my anthem has been Ruby Ibarra's "Us." The hook, "Island woman rise, walang makakatigil / Brown, brown woman, rise, alamin ang 'yong ugat" has gotten stuck in my head more times than I can count. It's stuck in my head right now. 
"Alamin ang 'yong ugat."  Know your roots. Growing up in Canada, I was surrounded by the strength of the Filipina women around me. 
There was my mother, who spent many sleepless nights with me when I was sick in the hospital or breaking down in my bedroom. There were my lolas: one owned a school in Nagcarlan, Laguna, and the other owned a store in Cainta, Rizal—eventually, they joined us in Toronto to shower us with Cassava cakes and turon (fried banana rolls). And of course, there were my many, many titas. 
Outside my immediate circle, I didn't know who else to look up to. Or who to look back on.
I didn't know the names of our trailblazers, our Filipina heroes, much less their stories.
In my own search, these are just some of the historic figures I've come across in the last month. Think of this as a primer of sorts. We have so many more heroes to remember and thank, so this is just the start.
Content Warning: Some of these stories may mention sensitive topics such as sexual assault, sexual violence, and rape. Reader's discretion is advised.
1. Gabriela Silang (1731-1763), Leader of the Early Revolution
Iconic for leading an army in the late 18th century after the murder of her husband, revolutionary Diego Silang, María Josefa Gabriela Cariño Silang fought to bring her husband justice. More than that, she fought to carry on the centuries-long struggle for Filipino independence from Spain.
A warrior in every sense, Silang answered the call to action until her execution in September 1763. A statue of Silang charging into battle can be found at the heart of Makati City's Central Business District, and she is often discussed in social studies classes. 
Today, we can echo her by taking action even in, or especially in, the face of tragedy. She was far from passive. When a worthy cause needed her, she rose up. I hope to do the same. 
2. Agueda Kahabagan, "
Henerala
Agueda"
Known as Henerala (General) Agueda, she was the sole woman named a general in the Philippine Revolution (1896-1898) against Spain and the Philippine-American War (1899-1902). Kahabagan is pictured in a four-peso postal stamp printed for the Philippine Centennial in 1998. You can find a statue and memorial of her in Santa Cruz, Laguna. 
Unfortunately, there is not a lot else out there about Kahabagan.
We might not have access to her deepest desires. We might not know who she loved. But we know she loved her people. One of our first female generals, Kahabagan was a woman who constantly fought for a better world.
3. Trinidad Tecson (1848-1928), "Mother of the Philippine Red Cross" 
Tecson was the first recorded Filipina to undergo the sacred blood pact (Sandugo), which was a ritual that sealed friendships and official agreements.
She was also named "Ina ng Biak-na-Bato" ("Mother of the Biak-na-Bato Republic"). The Republic of Biak-na-Bato of 1897 was the first declaration of a Filipino-led republic independent of Spain. It lasted around a month.
Trinidad Tecson set up facilities to care for the injured, on top of serving under five generals. A healer and a fighter, she championed Filipino people in all she did.
What we can take away from her life is that in order to make lasting change, we need to build communities that uplift each other—we need to look out for the hurt people in our lives. That might mean addressing wounds. That might mean fighting so that they're not wounded anymore. But it needs to be every day.
4. Gliceria Marella Villavicencio (1852-1929), "Godmother of the Philippine Revolution"
Villavicencio and her husband, whose family made ships, would often host revolutionaries like Andres Bonifacio, Miguel Malvar, Feliciano Joson, Vito Belarmino, Eleuterio Marasigan, and Felipe Calderon in their own home. She also donated the very first warship of the cause, the SS Bulusan, which transported food, supplies, and soldiers. Most prominently, Villavicencio lent money to Jose Rizal, the Philippines' national hero, to support his writing. 
Also known as "Aling Eriang," Villavicencio was the embodiment of a ninang ("godmother") in the way she supported revolutionaries. In a way, this moniker was made official by revolutionaries on June 12th, 1898, the same day of the Philippine Declaration of Independence, when Villavicencio was named Matriarch-General of the Revolutionary Forces. Aling Eriang provided tangible support for the revolutionaries, helping to finance the birth of our nation.
Like her, we can show up for our community by actively supporting Filipino causes and artists. You can read about how to celebrate our heritage here.
5. Teresa Magbanua (1868-1947), the Visayan "Joan of Arc"
Magbanua was always unconventional, through and through. An excellent student, the young woman was deeply passionate about teaching and became the Maestra Titulada Superior at the University of Santo Tomas. She volunteered to join the revolutionary army along with her younger brothers and was a better marksman than her uncle, a general. 
At the time, she was the only woman to lead a combat battalion in the Visayas. In her eighties, she was still investing in the movement, literally, by selling many of her possessions to help those fighting the Japanese occupation in the Second World War. 
Teresa Magbanua dedicated her whole life to empowering the oppressed, be it in the heat of battle or with her finances. She used her every resource to fight.
6. Maria Rosa Luna Henson (1927-1997), A Woman of Courage
From 1932 to 1945 the Japanese Imperial Army had "comfort women", enslaved women who were forced to render sexual services and subjected to brutal and inhumane living conditions. In 1992, Henson was the first Filipina woman to come forward and share her story as a "comfort woman" for the Japanese soldiers who occupied the Philippines during the Second World War.
Later, she would write a memoir entitled "Rosa Henson: Comfort Woman, Slave of Destiny."  Before her death in 1997, she was slated to share autobiographical drawings in Vienna. 
Henson's life was not defined by the trauma she endured. On top of being an artist, writer, and financial supporter of her family, she is remembered for her courage in telling her story.
By coming forward, Henson inspired more Filipina women to speak their truths, and created a movement to seek justice for Filipina comfort women (which still has yet to be served)..
She was in her sixties when she first spoke out, showing us that healing and honesty have no timeline. You can read about a "new wave of Filipinas flipping the script on those telling them they're too young to advocate for themselves" here.
7. Remedios Paraiso-Gomez (1919-2014), Beauty Queen and Commander
Called Kumander (Commander) Liwayway, Remedios Paraiso-Gomez was a beauty queen who joined the Hukbong Bayan Laban sa Hapon (Hukbalahap), a guerilla movement that worked against Japanese occupation, after her father's brutal murder.
In charge of her own squadron, she was famous for her trademark battle look, a bold red lip, telling her men that: "One of the things I am fighting for in the Huk movement is the right to be myself." 
Liwayway challenged the status quo every time she put on her lipstick. She duelled those who doubted her skills and led soldiers into ferocious battles, even becoming a prisoner twice.
Remedios Paraiso-Gomez showed us that femininity is strength. Being a woman is brave. She was my age (twenty-two!) when she joined the revolution, and is definitely someone whose life I will look to in these difficult times.
If there's anything this year has reminded us, it's that we're not done fighting for change. My favourite part of "Us" by Ruby Ibarra is Faith Santilla's spoken word verse: "Your DNA contains building blocks made from the mud of over 500 / years of resistance and survival."
With that in mind, and with these seven snapshots of Filipina history, I hope you feel as I do now: empowered by our past to move forward.
Who has inspired you? Share your Filipina heroes, past and present, in the comments.
Editor's note: It's been brought to our attention the original image used for Henerala Agueda is actually of Gregoria De Jesús (pictured below), another Filipina hero in her own right. We are working to provide an accurate image for  Henerala Agueda. In the meantime, please read Gregoria De Jesús' incredible story here. Trigger warning: Link details sexual assault.
---
Mikaela Lucido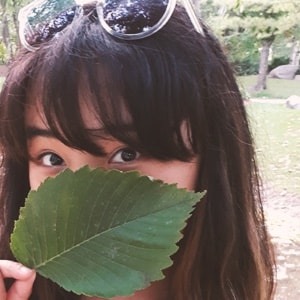 Mikaela Lucido was born in Manila, Philippines and lives in Mississauga. She studied Creative Writing & Publishing at Sheridan College. Her work has been featured in Savant-Garde Literary Magazine, post ghost press, Gothic Tales of Haunted Futures, and Augur Magazine. She is a first reader for Savant-Garde Literary Magazine. Find her on Twitter (@LucidoMikaela) where she is often live-tweeting about Taylor Swift, superheroes, or mental health.
---