Filipino fashion designers worldwide are ushering the modern Filipiniana dress into streetwear and casual style after its recent decades confined to only the most formal events. In today's world of Filipino fashion, the realm of Filipiniana has something for everyone. 
When I was little, wearing a part of my heritage felt like a costume because I often felt like I had to "pretend" to be Filipino. But it is a part of me I can't erase. Neither is my upbringing in Canada.
Filipiniana is a reflection of our history—its ideals and realities. Like our wider culture, fashion is still constantly changing with the times as its makers and wearers reinvent it over and over.
What we now consider "Filipiniana" is traditional attire from throughout Philippine history: the tapis, baro't saya, barong tagalog, traje de mestiza (or Maria Clara dress), balintawak dress, until we've arrived at the beloved terno. That's not even accounting for regional and Indigenous fashions!
When we pay homage to tradition, to our roots, rather than abandon it outright, we celebrate where we've come from and gain perspective for where we're going. That's not a costume at all. It's an expression of our complex identities.
Traditional wear from the Philippines has always been stunning, and there was a time when these garments were worn every day. The following young designers and entrepreneurs from the diaspora understand just that and they are just a few in the industry who're working to bring more Filipino fashion to the forefront of our wardrobes.
Clarisse Gotico
Is A Filipino Fashion Designer Modernizing The Maria Clara Dress Into Streetwear
The Maria Clara dress is a blend of Filipino and Spanish fashion from the 1800s. On the rare occasion that it's worn these days, it'd likely be at a cultural show and event. The attire draws upon the pre-colonial baro't saya, which simply put, consists of a loose blouse and an ankle-length skirt.
The dress and its informal namesake, Maria Clara of Jose Rizal's "Noli Me Tangere", are considered a symbol of traditional feminine virtues for Filipinos. Maria Clara is idealized for being demure, submissive, and deeply devoted to those she loved—to her own detriment and demise.
The character became ubiquitous in Filipino culture to the point that Maria Clara is more often used to name this dress than the more generic "traje de mestiza" (dress of the mixed Filipina), which consists of bell-shaped sleeves, a slim skirt and train.
Together, these two are emblems of femininity. However, the ideal they represent is rooted in Spanish colonialism.
Enter Clarisse Gotico. The Filipina-American's design philosophy is to normalize traditional Filipino fashion again by deconstructing its silhouettes and merging them with modern styles.
To her, Filipino attire should be indicative that we are all living, breathing, and actively making history. Gotico's "Modern Maria Clara" collection speaks to how Filipina women cannot be contained within the limits set by society. They are boundless.
These ideas resonate within her work. Gotico's designs feature hand embroidered words which serve to reclaim femininity and autonomy. In this way, the words are signals to start the conversation and encourage learning for "both the wearer and reader."
Often, Gotico's interpretation of the shirt (baro or camisa) is unrestrained, whether they are one-sleeved or cropped at the waist.
In an interview with Preview, Gotico shares that "a modern Filipina shouldn't feel that they have to cover certain parts of their body but [they are] able to flaunt it because they can. A modern Filipina is someone who is bold, strong, confident, independent, and limitless. [This is] exactly how I want them to feel when they wear my designs."
Filipino Fashion Designer
Jillian Joy San Juan
 Handcrafts Your Casual, Daily
Terno
Like many Filipinos, I think of the terno and its butterfly sleeves whenever I come across the word Filipiniana.
The terno is the culmination of the baro't saya and traje de mestiza. While its predecessors tend to have multiple components, the terno is either a single dress or matching set of blouse and skirt.
Of course, it's important to note that in the 1970s, the terno was re-popularized by former First Lady Imelda Marcos whose regime centered on excess in luxury and violence. Consequently, the terno became a marker of lavish wealth and has mostly been reserved for formal events in the Philippines such as the State of the Nation Address.
That hasn't stopped Filipino fashion designers like Jillian Joy San Juan from sharing their fresh takes on the traditional look.
After attending the 2019 TernoCon, a conference centered on mentorship and showcasing terno designs, Jillian returned to Toronto with a mission to reclaim the Philippines' national dress and bring it to the diaspora. 
The handcrafted designs are functional for any occasion, from your wedding day to every day. Fabric is sourced from the Philippines and to create her casual looks, Jillian keeps hemlines short and silhouettes simple.
Jillian notes the terno commands attention, "so why would you not want to wear one?" she writes in her blog.
It's a question worth asking ourselves. Why reserve celebrating our heritage for special occasions? Why not celebrate every day?
Pineapple Industries
Offers Contemporary Filipino Fashion For All Via The Barong Tagalog
Pineapple Industries is changing this. Their custom barongs are for every Filipino, in the motherland and diaspora, regardless of gender identity or expression. They especially want to reach those you wouldn't expect to wear the traditional garment.
When Cambio & Co. spoke to Pineapple Industries founder Randy Gonzales years ago, he shared, "I'm very mindful about reflecting the community in the people that model barongs. Also, it's not just about how the models look. Each model does remarkable things. They inspire me, and I hope that people are inspired by them, as well."
Every barong by Pineapple Industries is handmade in the Philippines: woven fabric, embroidery, and all. The brand works to support the makers, their families, and to make the barong accessible for all.
By illuminating the craftsmanship that goes into the barong, we can wear the clothing with gratitude for where we come from; by inviting all Filipinos to appreciate and partake in our heritage, we embody what it means to be proudly Filipino.
Filipino Fashion Designers Also Make Jewelry For Your "Everyday
Filipiniana
"
As a kid, I was obsessed with Anne of Green Gables and related to her love of puffy sleeves. In retrospect, I never looked at the terno with the same love simply because it was Filipino.
These days, I yearn for one of my own. (The Maria Clara dress I had when I was a child simply does not, uh, fit.) It'd be a remembrance of my Filipina heritage and the work I've done to unlearn colonial mentalities.
Something as simple as putting on Filipino jewelry can be an act of celebration. These daily choices can make a difference.
Recently, I treated myself to a pair of earrings made in the Philippines, and when I wear them, I feel taller. My shoulders pull back and my chin tips up. More than anything, I feel tethered to the grace and dignity of our community. Like Jillian says, we command attention.
Some days you may feel like striding into a room with a full look of head-to-toe modern Filipiniana. Other days you may need something more intimate like a necklace to remind you of the homeland.
Wearing our heritage helps us reconnect with our roots. It invites us to draw on our ancestors' power, love, and joy. Every piece has a cultural bearing, a story, or adventure sewn into it. When we wear the crafts of our fellow Filipinos, we tell the world that our stories are worth celebrating.
Cover photo courtesy of Jillian Joy Handcrafted, taken by Jennyroso Photography and featuring Adrianna Zan.
Are you looking for ways to connect with your Filipino roots through your personal style?
Browse and shop our handcrafted Filipino jewelry to pair with your modern Filipiniana!
---
Mikaela Lucido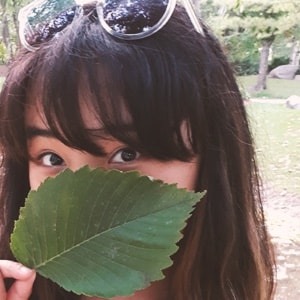 Mikaela Lucido was born in Manila, Philippines and lives in Mississauga. She studied Creative Writing & Publishing at Sheridan College. Her work has been featured in Savant-Garde Literary Magazine, post ghost press, Gothic Tales of Haunted Futures, and Augur Magazine. She is a first reader for Savant-Garde Literary Magazine. Find her on Twitter (@LucidoMikaela) where she is often live-tweeting about Taylor Swift, superheroes, or mental health.
---