The Filipino American history of fashion is political. All of fashion is political, really, but the ways in which Filipino Americans have historically used dress as a tool to communicate and assert their identity deserves a closer look.
Fashion is not just a way for us to express our color or style preferences. What we choose to wear can accentuate or camouflage our identities.
A color can symbolize the fight against oppression. During the EDSA People Power Revolution in the Philippines in1986, some will say it was yellow. In the workplace, the length of our sleeves, skirts, and pants are mandated for a professional environment. Brand names and trendy clothes are wielded to signify status.
Oscar Wilde states, "a history of dress would be a history of minds; for dress expresses a moral idea; it symbolizes the intellect and disposition of a nation."
Traditional garments demonstrate which materials a community has easy access to, whether for economic or environmental reasons. Meanwhile, their silhouettes can tell a story and reflect the ideals of a culture. Sometimes we even choose to adopt different styles to assimilate or to dismiss stereotypes.  
Either way, like our identities, our fashion styles shift over time.
Content Warning: in writing about the American colonization of the Philippines and the migration of Filipinos to the U.S., there will be a discussion of racism and discriminatory attacks ahead.
The Influence Of American Colonization In The Philippines & The Start Of Filipino American History In Fashion
Fashionable Filipinas: An Evolution of the Philippine National Dress in Photographs 1860 – 1960 is a book that explores Filipiniana and its influences. The foreword notes that lowland Filipino costumes and customs are "difficult to classify because they are neither 'fully' Asian nor Southeast Asian." Like all cultures, ours has never been static.
In 1898, Spain ceded the Philippines to the United States following the Spanish-American War. Up until 1946, the Philippines was not recognized as a sovereign nation by the United States. Thus, the American influence was long-held and is still felt today.
You don't have to look far in the Philippines for traces of the colonizer. There's a particular ingredient and American invention found in many cupboards today. The United States invented and started selling cornstarch in 1840. The stuff became an "important agent for textiles" used to stiffen fabrics. 
Eventually, the introduction of Philippine cornstarch (gawgaw) became a key element, not just in households, but in building the terno. Without it, the iconic terno butterfly sleeves and pañuelo would be "virtually impossible to create," according to Mark Lewis Higgins, an artist and co-author of Fashionable Filipinas. 
The book also highlights how the Edwardian serpentine skirt trickled into 1900s Filipina fashion. The traje de mestiza's "sleek features were influenced by Hollywood female stars and the Gibson Girl style." The serpentina skirt is still evident in modern and traditional iterations of the terno.
Of course, the U.S. impact was not just visible in the Philippines. 
While under American rule, Filipinos were now considered U.S. nationals. Thousands of Filipino immigrants, called sakadas (plantation workers), came to both Hawaii and California to work farmland in response to a demand in labor.
Immigrants were not only farm workers. An overlooked group of Filipino migrants are students. Most who ended up on the East Coast, for example, were beneficiaries of the Pensionado Act which sponsored Filipino students. 
Historian Sarah Steinbock-Pratt once wrote about the colonial belief that "the United States was white and manly" while "the Philippines were brown and feminine." So, Filipino students in America were taught to abandon their "less civilized" fashion for what was deemed proper. But Pinays were hesitant to "leave behind" their traditional clothing. 
They were caught between cultures.
Pensionados at the St. Louis Exposition, 1903. (Photo from Geni via Wikimedia Commons)
Filipinas could not "adopt western dress (as Filipino men had) without seemingly abandoning their role as protectors of culture and tradition." In this period, to reject American imperialism was to embrace tradition. So, many Filipino women would wear traditional dress to symbolize their nationalism.
After completing their studies, many would come home to the Philippines. But not everyone chose to do this.
For example, in the 1920s, Filipino students chose to stay in Chicago. In a 1990 journal article, Barbara M. Posadas and Roland L. Guyotte wrote that "what began as a network of associations among students survived as a safety net for unintentional immigrants stranded in the United States by the Great Depression and lost ambitions." 
By 1940, the student-turned-immigrant community had a population of about 1,740 in Chicago alone. As the Filipino American community continued to develop, so too did its style.
So, What Did Early Fashion Styles In Filipino American History Look Like And What Was Its Cultural Context?
Three Filipina students in the Pensionado program (L-R): Olivia Salamanca, Honoria Acosta, and Luisa M. Sison (Photos from The Filipino, 1906,  via Michigan State University)
Photo from the Filipino Student Bulletin via
Filipino American National Historical Society – Metro New York
The 1904 World's Fair Exhibition of the Igorot peoples underscored racist and generalizing ideas about Filipinos. The exhibit led to more Filipino students and laborers wearing American-style clothing to dispute and distance themselves from this image engineered by Worlds' Fair organizers.
Add to that, fashion was linked to gender and societal roles. Many Filipina students wound up wearing American fashion for comfort and convenience. But this was not necessarily disloyal because they planned to wear traditional dress upon returning to the Philippines.
Still, Filipina students often alternated between American and Filipino dress based on how they wanted to be perceived at a given time. During the day, the women would wear Edwardian-style dresses to class. In the evening, they would return to "native dress" for social events. 
Steinbock-Pratt writes that Pinays constructed "their own identities as Filipinas by defining modernity and tradition on their own terms, and locating themselves as balanced between both." 
It is this idea that persists through the decades of Filipino American fashion.
In the 1920s, Macintosh Studios was the go-to when it came to Hollywood style for men. That said, the studio didn't anticipate being so popular among Filipino men.
Filipino men would don their bespoke suits to take formal portraits at photo studios. This one is of cousins (L-R) Segundo "Sonny", Estapanio "Larry", and Cornelio "Charlie" Bautista. (Photo from Anita Navalta Bautista via SFGate)
Filipino farm workers of the "Manong Generation" would reinvent themselves by wearing dapper suits fitting for a Hollywood film set. This portrait was taken near Stockton, California. (Photo by Frank Mancao, Filipino American National Historical Society, via Ozy.)
At first, Macintosh suits (also known among Pinoys as "McIntosh") were worn by many Filipino laborers in the Bay Area and Northern California by virtue of their sizing. Most other suits were not suitable for Filipino body types. 
However, wearing the McIntosh suit soon became an act of resistance. It was their way "to steal a little taste of American luxury, to lay a tiny stake to the privilege of white, upward mobility in America." Many Filipinos wore these suits while attending dance halls.
Unfortunately, a 1929 scandal and racist reporting led to the suit being seen as a symbol of "unwelcome inhabitants." When the Monterey Bay Filipino Club opened, it was met with violent riots by white mobs. 
In response, the Filipino Federation of America (FFA) tried to appease white America. They wore white suits and denounced gambling, drinking, smoking, and dancing.
It didn't work. The FFA headquarters were bombed.  
By the mid-1930s, the Tydings-McDuffie Act spurred a decrease in Filipino migration to the States. Also, the Macontish suit was out.
Instead, the zoot suit now symbolized Hollywood glamour. With dance halls still being popular, it was convenient for and even highlighted movement. 
Black, Mexican American, Italian American, and Filipino American men popularized the "high-waisted, wide-legged, tight-cuffed suit." 
Marshall Tuason, a Filipino immigrant in the U.S., wearing a pinstripe suit in a popular style of the era. (Photo by Thayne Tuason via Wikimedia Commons)
Eduardo Pagán, a history professor at Arizona State University, notes that in Los Angeles, jazz was the inspiration for this fashion choice. Wearing a zoot suit was wearing "the spirit of defiance against segregation."
Unfortunately, the garment is closely associated with the 1943 Zoot Suit riots.
Seen as a "badge of delinquency," American media weaponized the zoot suit's popularity among marginalized groups, using patriotism as a vehicle for racism. Eventually, tensions between Mexican Americans and white soldiers led to the beating of an American soldier. So on June 3rd, fifty U.S. Navy sailors "marched through downtown Los Angeles carrying clubs and other crude weapons, attacking anyone seen wearing a zoot suit or other racially identified clothing."
For the following few nights, white servicemen would gather in large mobs to attack Latinos, including stripping their clothing, while police stood by and later arrested the victims. Notably, Black and Filipino men were also targeted by the attackers, regardless of what they were wearing.
The zoot suit in motion at a company dance in Pennsylvania. (Photo by Marjory Collins via Wikimedia Commons)
Both the Macintosh suit and zoot suit signified a sense of dignity and solidarity of Filipino Americans with other marginalized groups. Those two elements were unacceptable in white supremacy.
In the early 2000s, zoot suits made a comeback in the prom scene. Even Jim Carrey's "The Mask" sported one such suit. More modern zoot suits are as vibrant as ever, coming in bright or even metallic colours. Prom zoot suiter Adam Butterfield shared that he "really liked the style and idea of bringing back something old, and being unique."
Modern Filipino American Fashion
Just as Pinays in the early 20th century were negotiating their identity, so too are Filipino Americans today. We continue to ask ourselves which ways we should assimilate and what part of our identities to hold onto. There is the struggle against the "Asians as a monolith" myth and the idea that all Filipinos look the same.
Esteemed figures in Filipino American fashion like Monique Lhuillier, Josie Natori, and Oliver Tolentino have elevated Filipino artistry on major runways. There are also those who design and cater primarily to the Fil-Am community.
In cities like San Francisco, the Filipino American community continues to resist colonial narratives in fashion by finding self-expression in streetwear. Like the zoot suit and our own identities, streetwear is an amalgamation of cultures.
This was true for Isadora Alvarez. Her childhood in the Philippine outdoors and exposure to West Coast skate and surf culture blended together when she founded Back Beat Co. The streetwear brand is sustainable, accessible, and laid-back in true Californian fashion.
Then there is Abby Albino, founder of the Rise Tribe and Makeway, the latter of which is a Toronto-based sneaker and streetwear brand for women. Albino is all about redefining and emphasizing the possibilities for Filipino Canadians. She is a sports professional who understands how important it is to cultivate a safe space for self-expression. So, Makeway is by women, for women.
And finally, Pineapple Industries is an online barong boutique centered on making traditional Filipino fashion more accessible. Pineapple Industries' barongs are handcrafted by artisans and every purchase goes towards their garment workers. 
As we reclaim our traditional dress, it's important to remember that how we source our clothing makes a statement, too. 
Many of us reserve Filipiniana for special occasions. Maybe it's for a similar reason as the Pinay pensionados, to express the connection to our roots.
Until recently, I never questioned why we compartmentalize our closets, Filipino fashion on one side and everyday clothes on another, since we don't lose our identity for the rest of the calendar year. 
Our history is complicated and multi-layered. Filipino American fashion often told a larger story or represented defiance. The current generation of Filipino designers in the diaspora are continuing the storytelling tradition by redesigning traditional elements in interesting directions.
The next time you wear a terno or gold filigree jewelry, feel the power in the choice you made to exist boldly in your Filipino identity.
Cover photo of the University of Washington Filipino Student Association (Seattle, 1952) by Elefanio Picture Service (via Wikimedia Commons)
Are you feeling inspired to add more Filipino fashion to your life?
Bring a touch of Filipiniana elegance and glamour to any outfit in your closet through Filipino jewelry.
Check out Cambio & Co.'s collection of earrings, necklaces, and bracelets fully designed and handcrafted in the Philippines.
---
Mikaela Lucido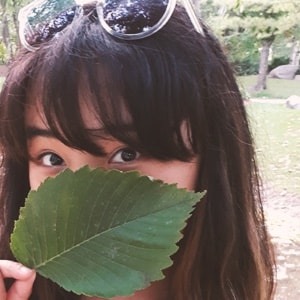 Mikaela Lucido was born in Manila, Philippines and lives in Mississauga. She studied Creative Writing & Publishing at Sheridan College. Her work has been featured in Savant-Garde Literary Magazine, post ghost press, Gothic Tales of Haunted Futures, and Augur Magazine. She is a first reader for Savant-Garde Literary Magazine. Find her on Twitter (@LucidoMikaela) where she is often live-tweeting about Taylor Swift, superheroes, or mental health.
---